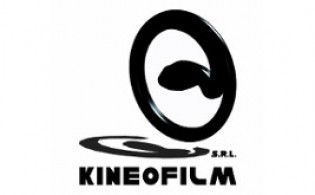 Registered office: Piazza Castello, 12 – MAROSTICA (VI)
Operating office: Via Tiepolo, 6 – TRIESTE
secretary@kineofilm.it
www.kineofilm.it
Kineofilm represents the specific area of Kineo activity that is dedicated to produce feature films. Kineofilm proceeds from Kineo that is as a Cultural Association focused on audio-visual research and communication studies and It was founded in 1995 from a panel of international filmmakers with the common background of "Ipotesi Cinema" experience.
The primary objective is to strive passionately for fusing technology, art and society in concrete synergy through the development and delivery of innovative cultural projects. Kineofilm considers the linguistic and scientific research on audiovisual field  as a fundamental point of its cinematographic approach. In 2012 V.A.M. is idealized  (video and multi-sensory literacy teaching) to move people towards a deeper acknowledgment of what audiovisual communication is and It has been recognized by the United Nations Educational, Scientific and Cultural Organization U.N.E.S.C.O. as a project sharing the same goals of the international audio-visual communication paper rights. Kineofilm is moreover promoter of "terzocinema" (thirdcinema) cultural movement. The two last works produced by Kineofilm, are taking advantage of the collaborations started with an American distribution and with an Italian VOD platform.The researching approach leads to achieve innovative ways of making cinema, for a more democratic communication committed to social promotion.
Supported projects
L'immagine bendata
Off limits
Viaggio in Armenia
Voci nel buio