Presentazione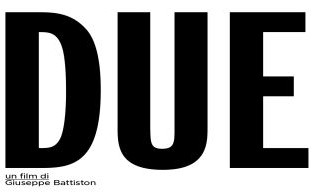 Genre Fiction
Director G.Battiston
Screenwriters G.Battiston, Marco Pettenello
Production Company Rosamont, Tucker Film, Minimum Fax Media
Website Tuckerfilm.com
Two men united by a dream and the possibility of realizing it. Too bad that reality is hard to convince…
The two, an electrician and a librarian, share a life of lonelyness and feel out of sync with modern society. They support each other and when they are together a different future seems finally possible, a future where sustainability and ecology are only a few steps away from the present. And it is from the enthusiasm of their first encounter that the project of a biodynamic farm based in Friuli originates. At last they will have a chance to prove themselves and the rest of the world what they are truly capable of: they join forces, chip in with whatever they have to see their dreams come true. Unfortunately, reality turns out far more complex than they expected. A series of misadventures and unexpected errors will take them by surprise yet their enthusiasm will emerge unscathed. The countryside will reveal the cruelty of nature and the hardship of the peasant's life, bringing them into a dimension where sublime merges with tragic.
A bittersweet comedy that pays homage to Gustave Flaubert, revisited and softened by the delusions, frustrations and hopes of the twenty-first century we live in.
Supported for the Development

Credits
Regia/Director: G.Battiston
Sceneggiatura/Screenwriter: M.Pettenello, G.Battiston
Fotografia/DOP: D.Cimatti
Suono/Sound: E.Cicconi
Musiche originali/Music: D.Logan
Produzione/Production company: Rosamont, Tucker Film, Minimum Fax Media